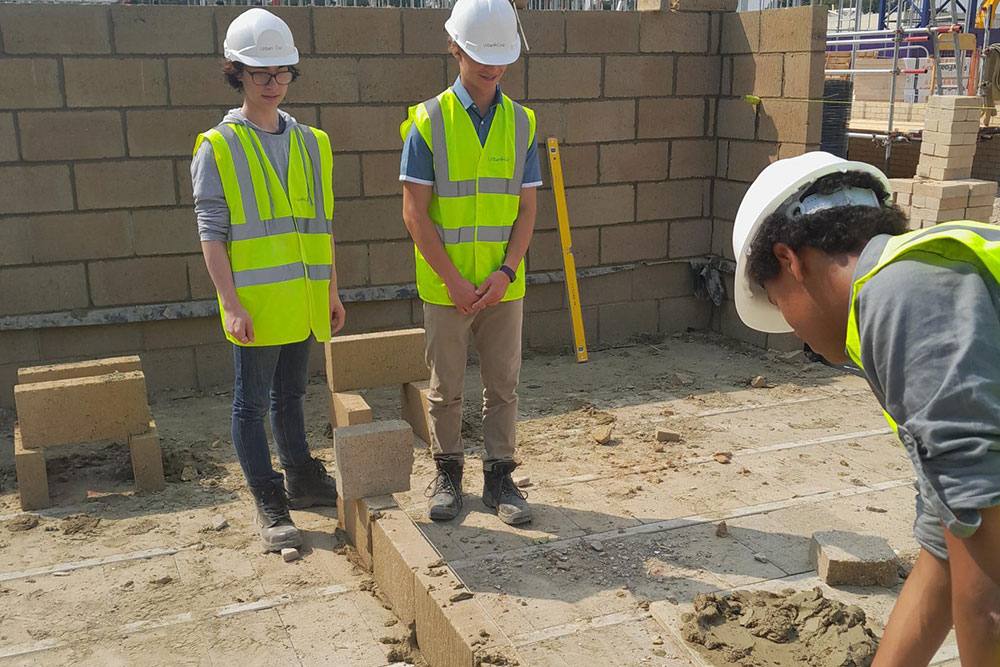 Work experience at Waterbeach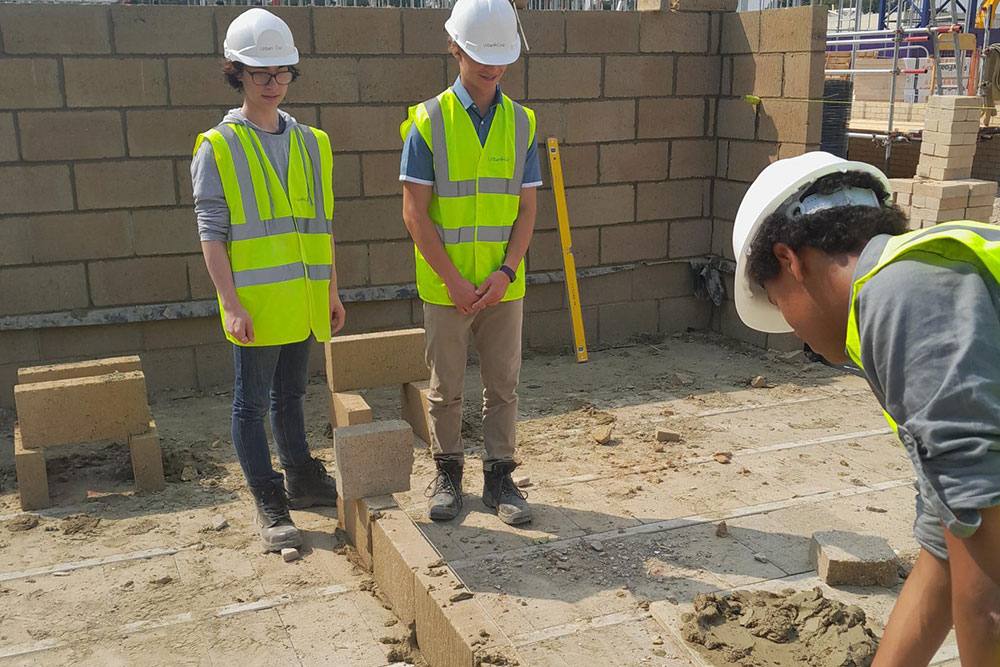 The team at Urban&Civic in Waterbeach welcomed three year 10 pupils from a local secondary school for work experience last week.
---
The pupils, who are all studying for their GCSEs at Cottenham Village College, visited the site to experience some of the opportunities available working with Urban&Civic, and our partners including Bradley Murphy Design, David Lock Associates and Stantec. 
They were treated to sessions on a variety of different topics including masterplanning, placemaking and marketing, finance, design, as well as hands-on activities like designing a sustainable school on the Waterbeach site, and even helping our housebuilders, Stonebond work on the first residential parcel here. 
Despite a number of challenges, including 42 degree temperatures, and a rail strike forcing a late reshuffle of the running order, the week was very well received with feedback including "everybody was so nice to us and taught us a lot about building a place" and "I don't think I could have got a much better work experience placement".
Theresa Glasby, from Urban&Civic, who organised and coordinated the week, said 
"It was really nice to offer the programme to a local school who we already work closely with in a number of ways. All three pupils were lovely and really engaged, and it was good to be able to offer them a wide range of different opportunities and activities to take part in. We're looking forward to running the programme again next year, although we will have to buy significantly more snacks."
I don't think I could have got a much better work experience placement.