The lake and runway grassland
The lake, its islands and the areas around it are rich with wildlife. We're working to make sure people and nature can both enjoy this beautiful area.
Listen to the sounds round the lake
The lake is made up of a variety of habitats including open water, woodland island, wet woodland and grassland supporting a range of key species groups such as kingfisher, reptiles, bats and amphibians.
Beautiful and tranquil, the lakeside and runway are a patchwork of wetlands, meadows and woodland at the heart of Waterbeach Barracks. The existing habitats of open water, woodland islands, wet woodland and grassland associated with the main lake and former runway will be retained and enhanced.
23 acres The tranquil 23 acre lake was originally created by the Royal Engineers for training.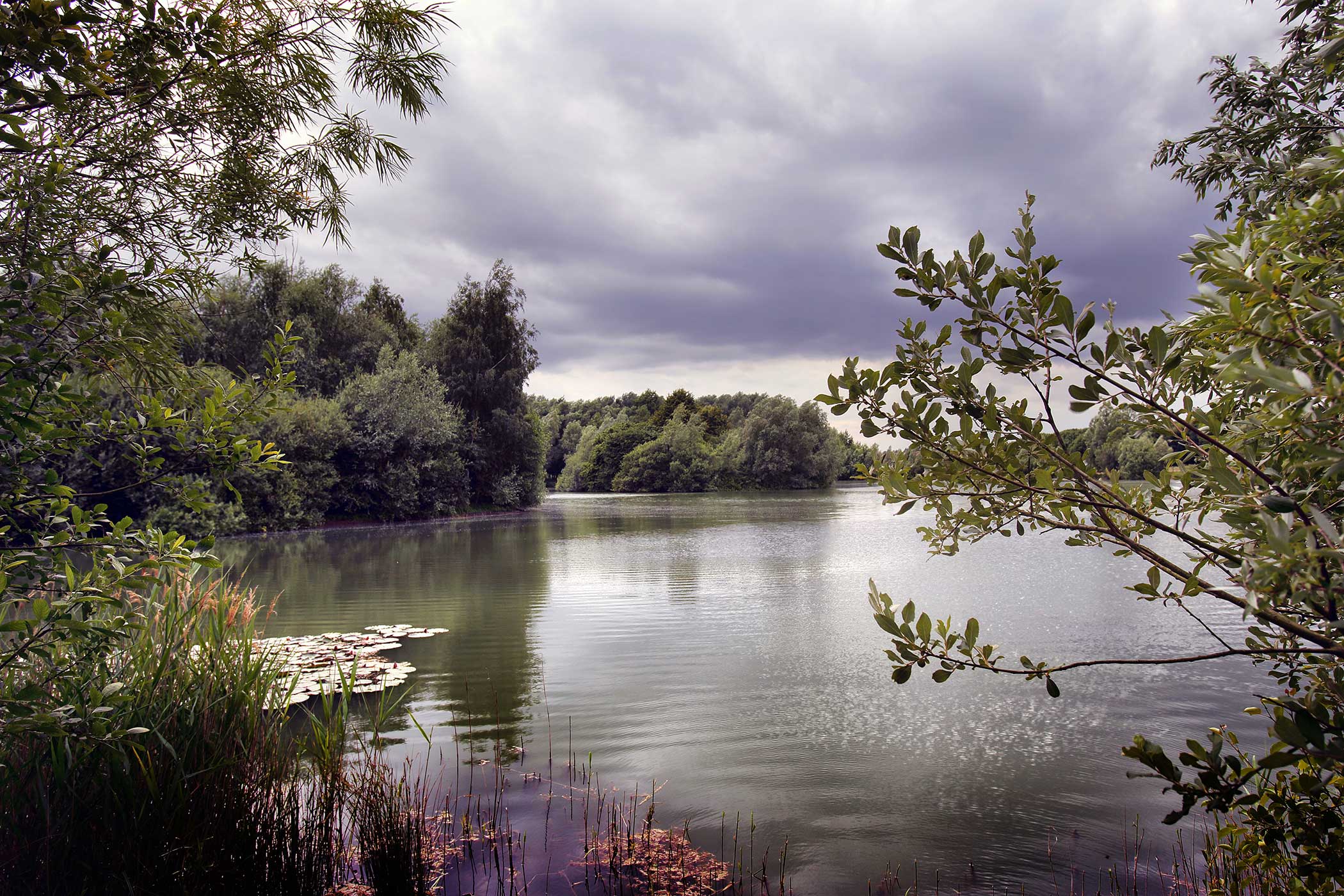 The lake is home to some of Cambridgeshire's most interesting wildlife, from kingfishers to rare pondskaters.
Aspirations for the ecology here
These habitats will be enhanced for wildlife through additional planting and appropriate management such as scrub control to maintain open grassland areas. Bats and kingfishers will be the key beneficiaries from this intricate patchwork of habitats, but other birds, reptiles and invertebrates will also thrive here.
Areas of the lakeside and the southern islands will be managed primarily for wildlife with careful control of public access to ensure sensitive species such as kingfisher are not disturbed. Existing high value grassland alongside the former runway will be retained and managed to ensure it continues to support reptiles and invertebrates in particular, but also birds and bats.
Areas of higher value grassland will also be retained along the eastern edge of the lake to provide other habitat types along the lakeside to support reptile species such as grass snakes and common lizards.
Discover more ecology areas Waterbeach
Get Waterbeach updates by email