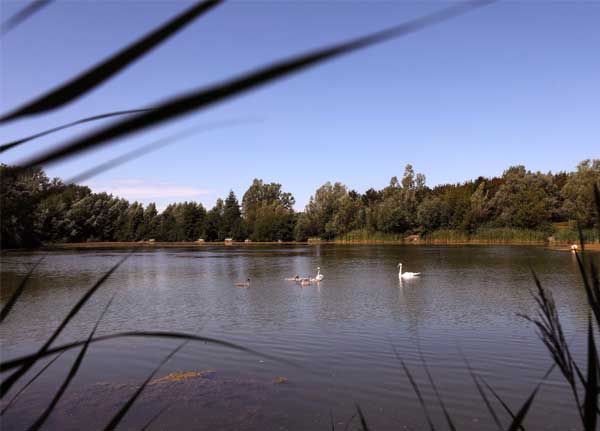 Waterbeach Barracks scoops one of landscape industry's highest accolades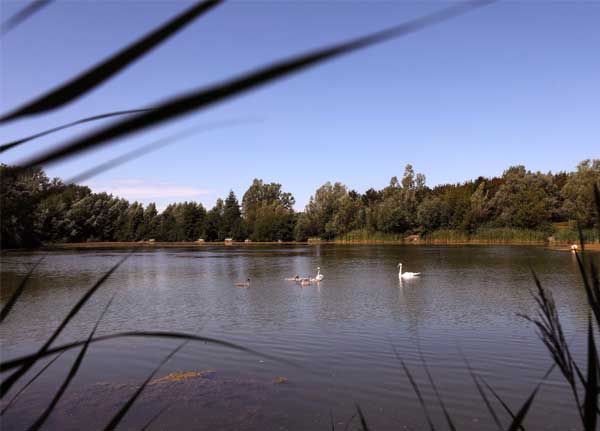 The team behind the redevelopment of Waterbeach Barracks and Airfield is celebrating after being awarded the Landscape Institute Award for Excellence in Masterplanning and Urban Design. The annual award ceremony, which was held online on 26 November this year, celebrates the value of landscape in connecting people, place and nature.
---
The accolade rewards landscape professionals who are taking innovative and bespoke approaches to urban design and celebrate the transformative power of landscape. This year – at a time of ongoing climate and biodiversity crises and when the importance of public green spaces to enhance personal wellbeing has been bought home during pandemic lockdowns – the awards stressed that good landscape architecture was more important than ever.
Waterbeach Barracks' award submission was led by Bradley Murphy Design, who in partnership with the site's masterdeveloper Urban&Civic and masterplanner Fletcher Priest Architects, developed the nature-led design process that set the vision and informed the Outline Planning Consent for the development. Bradley Murphy Design combined its expertise in landscape architecture and ecology to develop a vision that protects and enhances existing habitats within the 290 hectare former airfield and barracks site at Waterbeach in Cambridgeshire, and weaves in new green and blue natural networks to create a rich mosaic for people and nature.
In their comments, the judges said: "With its strong landscape-led approach, this well-presented and clearly explained submission felt rooted in the historical and contemporary landscape. There was a consistency of approach across all scales, from sub-regional context to detailed design, and strong evidence of engagement with the local community. The masterplan clearly sets out design principles for a wide variety of landscape typologies that one can imagine being developed into places with strong character and identity in the future."
The design for the development is the result of a collaborative best practice approach to masterplanning and urban design that draws in expertise from across the development's design team, which includes Stantec on water management, utilities and engineering, Beacon Planning on heritage and David Lock Associates on planning. The nature-led vision also embraces and reflects the surrounding landscape, in this fen edge Cambridgeshire landscape that has shaped the development of new community and civic life, and will create an exceptional place to live.
Ryan Murphy, Director at Bradley Murphy Design, said: "On behalf of the entire Waterbeach project team, we are so incredibly proud to have won this award.  Winning is testament to the importance and value of collaborative masterplanning and the key role that the landscape architectural profession can play in tackling the climate and biodiversity crisis.
"Waterbeach is the epitome of a nature-led vision masterplan and is arguably one of the best examples of high-quality strategic placemaking in the UK, where landscape and ecology have been genuinely championed by client and design team from the outset."
A critical element of the project has been demonstrating how the site will achieve a net gain in biodiversity.  The creation of four Biodiversity Priority Areas that harness the best of this brownfield site's existing assets were mapped, safeguarded and expanded to create rich and distinctive habitats at a macro scale, which are then linked through smaller scale interventions to provide an interconnected mosaic of habitat and space for wildlife and people, covering nearly 45% of the site and delivering a net gain in biodiversity of up to 10%.
Jonathan Kendall, Urban Design Partner at Fletcher Priest, said: "From the very first time we visited Waterbeach, we were struck by the astonishing inherited landscape and knew that our proposals needed to do everything possible to celebrate the site and its wider context. Over the years since then the core consultant and client team has worked incredibly closely together to try to do justice to the scale of those original ambitions. It's been an integrated process of collaboration, engagement and design that recognises the long-term process of change that is only just starting, and we are so pleased that those efforts have been recognised."
The long-term legacy for Waterbeach is directly linked to Urban&Civic's unique masterdeveloper model of delivery. This includes the upfront implementation of Green Infrastructure ahead of the built form, creating a rich, multifunctional and maturing setting even before residents move in. A further commitment to sustainable management across the lifecycle of the project by the client team and invested stakeholders means that the landscape led vision set out through the planning process will be traceable through implementation and beyond.
Nigel Hugill, Chief Executive of Urban&Civic, said: "Urban&Civic could not be more proud of this considerable recognition from the Landscape Institute.
"Placemaking based upon respect for our communities, with a determinedly deep understanding of place history and function is the only way we know.  Waterbeach Barracks represents a perfect example.  The restoration of a Medieval causeway, lost to 20th century intrusions, is given new purpose through a network of reimagined connections to a now fully mature lake, created courtesy of the Royal Engineers more than 40 years ago.  Modern thinking and technology allow a high water table to translate into attractive amenities, as well as effective flood protection.   Military tree planting originally intended to replicate overseas environments is being refined to enhance Natural Cambridgeshire biodiversity.
"Successful master development is founded upon sympathetic and conscientious curating and stewarding, as well as building new.  This national award is an endorsement of the Urban&Civic approach. A really strong and coherent framework has been established early at Waterbeach.  I would like to thank the Landscape Institute on behalf of our wonderful team of designers for such terrific encouragement to press on."
The key elements set out within the landscape-led design are all set as fixes within the Outline Planning Consent for the development, and are also reinforced through Design Codes for each phase, which all housebuilders and contractors working in partnership with Urban&Civic must work to through planning and delivery.
Waterbeach is the epitome of a nature-led vision masterplan and is arguably one of the best examples of high-quality strategic placemaking in the UK