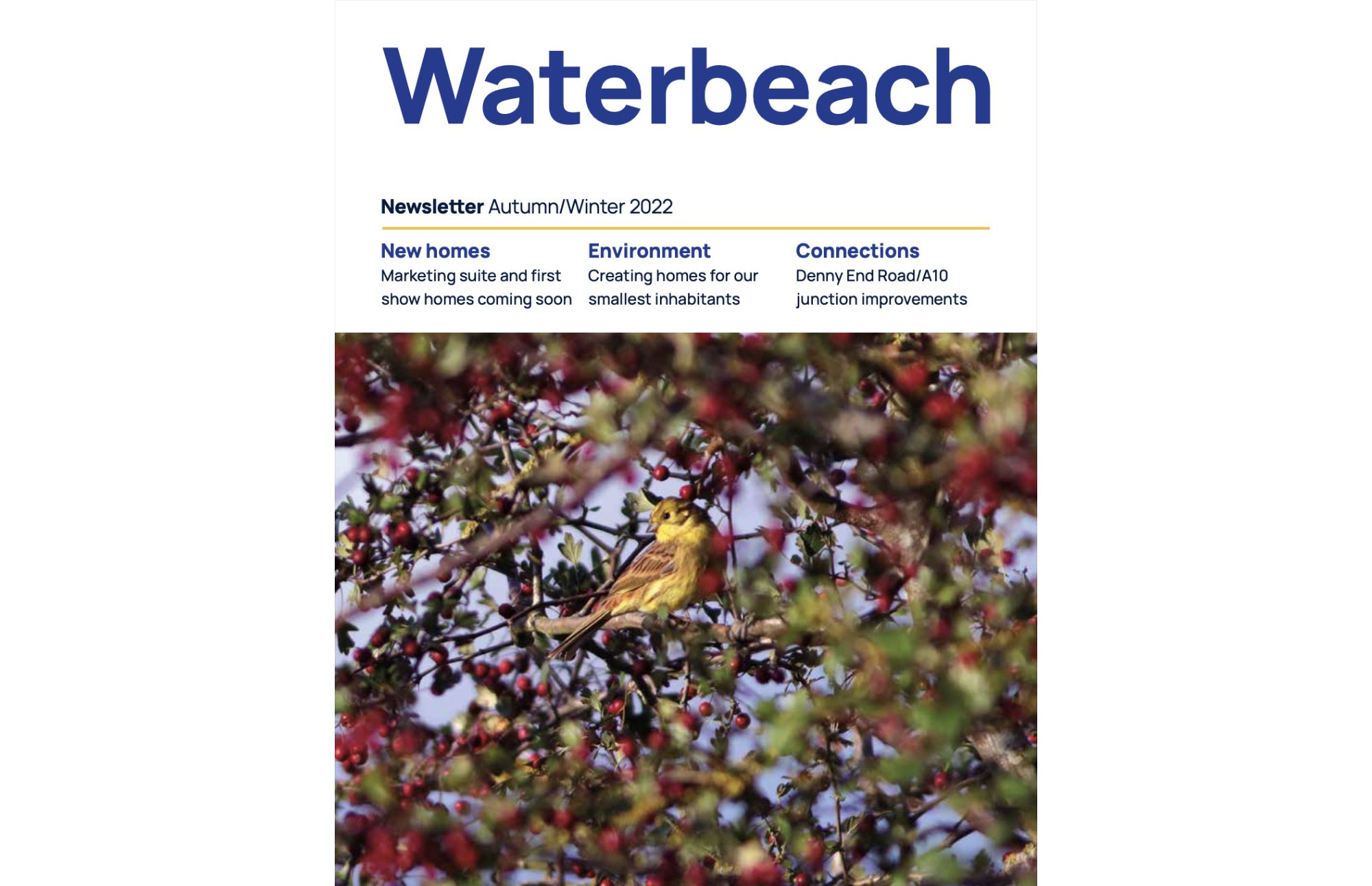 Waterbeach newsletter Autumn Winter 2022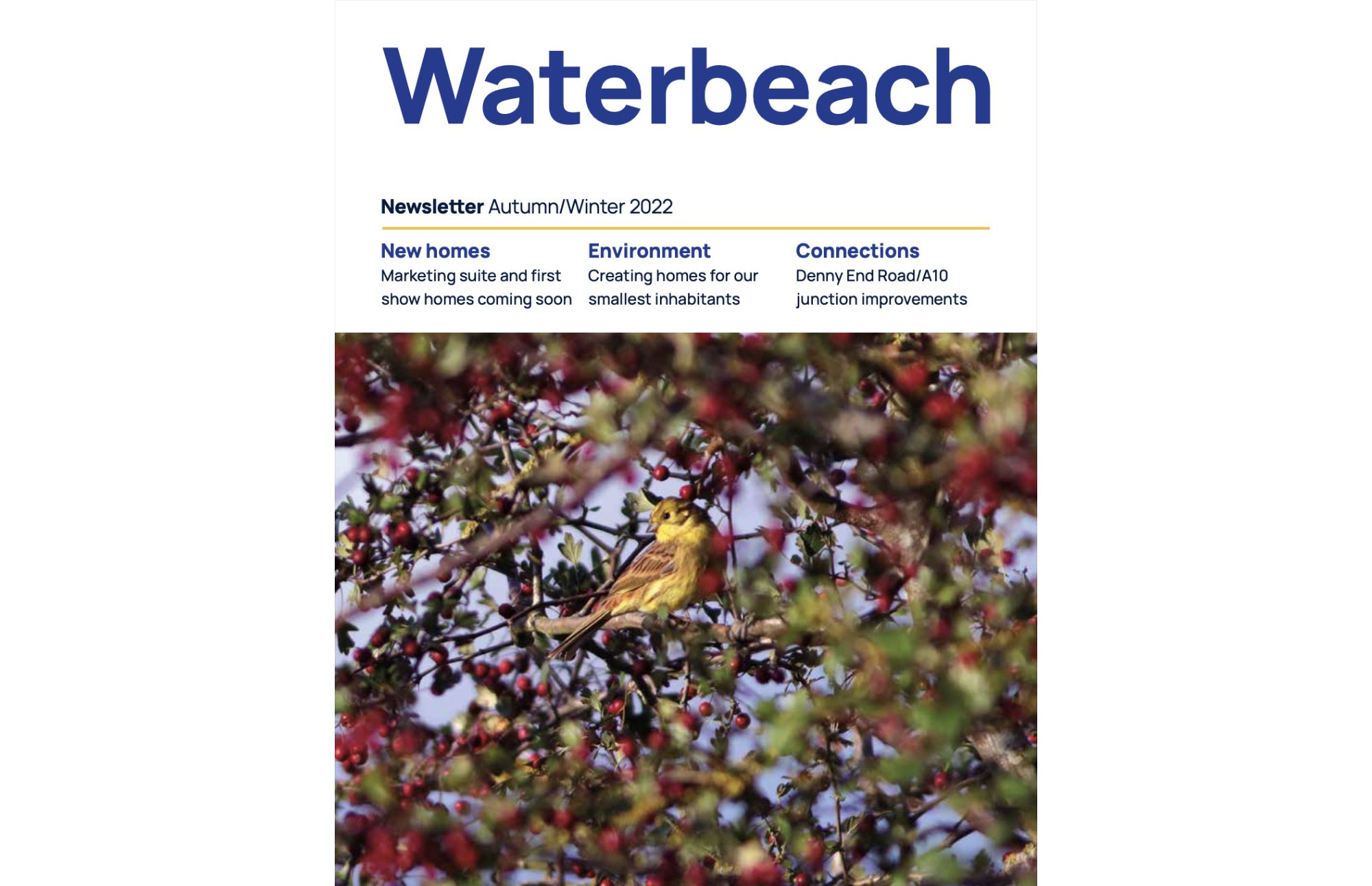 We are coming to the end of a busy year, and we are gearing up for 2023 to be a transformative year with the first residents moving in and the new community starting to take shape.
---
There are already lots of facilities and activities at the former Barracks being enjoyed by local people, including the refurbished sport hall and studio, squash and tennis courts, and community rooms. We're also delighted to see the monthly Waterbeach Community Market flourishing and look forward to bringing together the existing and new communities as we open up more of the development and see more events and activities taking place.
In this edition, we share some of the recent highlights from the development as we approach the opening of Waterbeach's first show homes and marketing suites, provide an update on the development's first primary school and share details of the new play space being created.
We also provide a focus on our transport initiatives (on and offsite), along with the progression of the Sustainable Travel Hub. This will provide reliable and accessible alternatives to driving, with e-bike and scooter hire available, as well as the development's first onsite bus stop, enabling residents to travel sustainably to the railway station and employment centres. The Hub will also be home to a feature pollinator, which will become home to some of our smallest inhabitants.
Heritage continues to be a priority for Waterbeach, with our recent exhibition in Denny Abbey reporting on the latest archaeological finds and our street naming strategy helping reflect the site's history.
There's lots of festive activities taking place around Waterbeach this year but we appreciate it can be a challenging time for some families. We have teamed up with some of our contractors to support the local foodbank with donations this Christmas, as well as looking to provide long-term storage solutions as challenges in the economy continue.